Project
Mercator Dialogue on Asylum and Migration (MEDAM)
---
Start of Project: 01.05.2016 — End of Project: 31.12.2023
---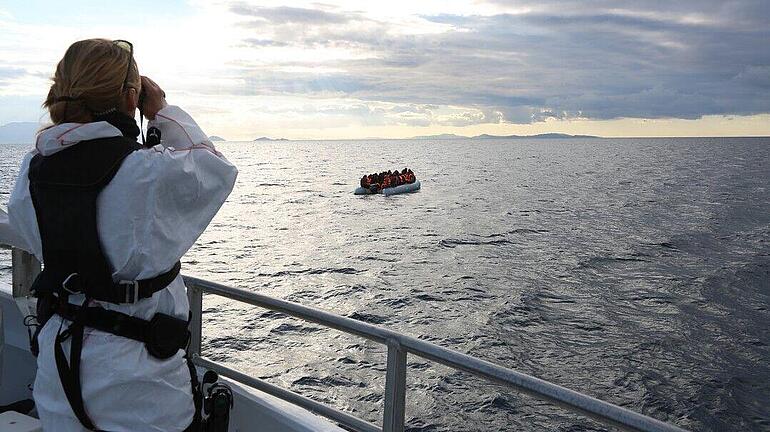 The Mercator Dialogue on Asylum and Migration (MEDAM) is a research and consulta­tion project that aims to identify and close the gaps in existing research and to develop research-based solutions for European asylum and immigration policies. Starting from an economic perspective, MEDAM looks at the bigger picture seeking better outcomes for all stakeholders.
The Need for a Comprehensive Approach
Today, immigration from outside the EU is one of the greatest concerns among European citizens and subject to an ongoing political debate over national and European political spectrums. Understanding the often complicated interlinkages and interdependencies is crucial to overcoming the EU's asylum and immigration impasse, and to developing implementable and sustainable proposals for asylum and migration policy reforms.
The Research Alliance
Bringing together experts from different countries and disciplines, the core research partners in MEDAM are the Kiel Institute for the World Economy, the Migration Policy Centre (MPC) at the European University Institute (EUI) in Florence, and the European Policy Centre (EPC), a Brussels think tank.
Through MEDAM, we develop solutions for asylum and immigration policies in the EU and its member states that
allow the EU to meet its humanitarian obligations towards refugees;
harness both intra-EU mobility and immigration from third countries for growth and development in countries of origin and destination;
address the migration implications for Europe of population growth and demographic change in Africa and other developing countries; and
promote the labor market and social integration of immigrants and their descendants, and thereby their contribution to economic growth in Europe.
MEDAM's research addresses and analyzes the different factors at play, encompassing
EU asylum and migration policies, and
the impact of migration on countries of origin and countries of first asylum.
Combining Research and Dialogue
The project is at the interface between academic research and policymaking. Both, rigorous research and a regular dialogue with decision makers at national and European levels through a variety of formats are central elements of the project.
Administrators, policy makers, migrant communities, and other stakeholders are involved through targeted workshops in various European capitals as well as a series of Brussels-based closed-door meetings, and share policy-relevant insights at major conferences like the Global Solutions. Further dissemination tools for the project's research findings and evidence-based policy recommendations are the annual assessment report, policy briefs and research papers, as well as media contributions.
The Mercator Dialogue on Asylum and Migration (MEDAM) is funded by Stiftung Mercator.
More information
For more information about the project, get in touch with Matthias Lücke (Project Head) at Matthias.Luecke@ifw-kiel.de or Melanie Radike (Communications Manager) at Melanie.Radike@ifw-kiel.de.