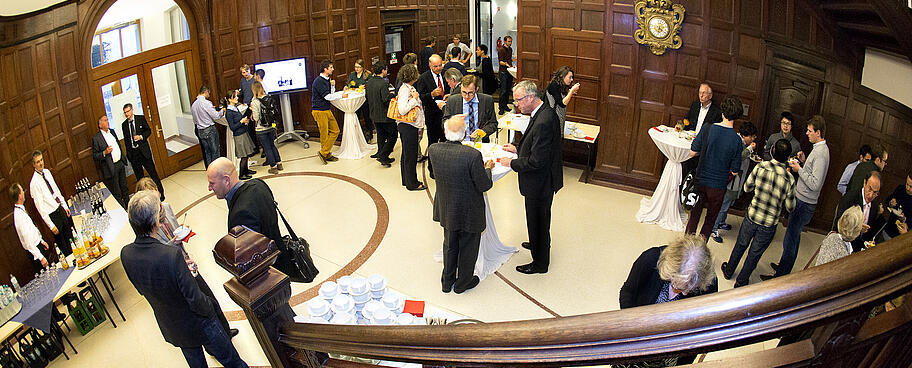 Club of Economic Science
Founded in 1920, the Club of Economic Sciences (in German: Wirtschaftswissenschaftlicher Club - WWC) is an independent association that offers in cooperation with the Kiel Institute services and events that go beyond the tasks of the Institute.
The club brings together staff from the Institute and Kiel University, students and business people, giving them the opportunity to discuss and share their experiences in economic science. The regularly scheduled events are directed at the interested public and thus provide an information medium on current topics with a connection to economics.
Membership is open to anyone close to the Kiel Institute for the World Economy. Particularly addressed are the employees and former employees of the Institute and the University of Kiel as well as all students, especially students of economics and business administration. Of course everyone else who has an interest in world economic and economic policy issues are just as welcome as members of the club.

Management: Bernhard Klein
Kiel Institut für Weltwirtschaft, Kiellinie 66, 24105 Kiel