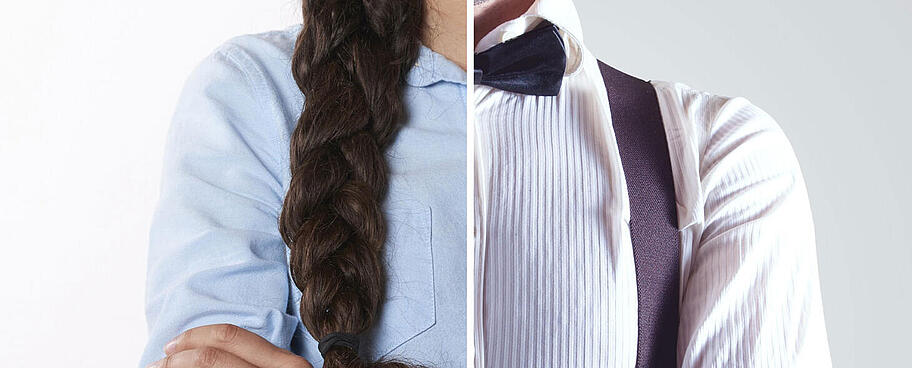 Equal Opportunity
For the Kiel Institute, equal opportunities for women and men are an essential basis for successful work. Accordingly, the promotion of equality between women and men is a consistent guiding principle in all areas of our institute.
We regularly present the current situation of female employees in our equality plan. On this basis, we develop and evaluate equal opportunity measures, in particular to increase the proportion of women in management positions. We are guided by target quotas based on the cascade model.
The measures taken by the Kiel Institute to promote equal opportunities for women and men include the active recruitment of women for management positions, the offer of individual development opportunities such as participation in the Leibniz Mentoring Program, the transparent design and planning of career paths, equal opportunities for part-time employees, and measures to reconcile family and career.
Further information on equal opportunities at the Leibniz institutes can be found on the website of the Leibniz Association.
Compatibility of career and family
Individual situations and individual life plans call for individual solutions. Employees are increasingly asking for tailor-made solutions to reconcile work, family and private life.
We offer flexible and individual work schedules. Depending on the needs of the employee, different part-time models can be requested or mobile working can be arranged. In addition, the Kiel Institute offers emergency childcare and help with caring for family members.
Equal Opportunity Officers
Excellent Family Awareness: Certificate for the audit workandfamily (audit berufundfamilie)
In May 2022, the Kiel Institute received the audit workandfamily certificate for the first time for the strategic design of its family- and life-phase-conscious personnel policy. The certificate, which is considered a seal of quality for a company compatibility policy, is awarded by the Board of Trustees of berufundfamilie Service GmbH. The prerequisite for certification is successful completion of the associated auditing process, in which the status quo of the family- and life-phase-conscious measures already offered was determined and the company-specific potential systematically developed.
You can find more information in our audit berufundfamilie short profile (in German):
Before being certified for the audit workandfamily, the Institute received the Total E-Quality award in 2010, 2013, 2016, and 2019 for its efforts to promote workplace equality.