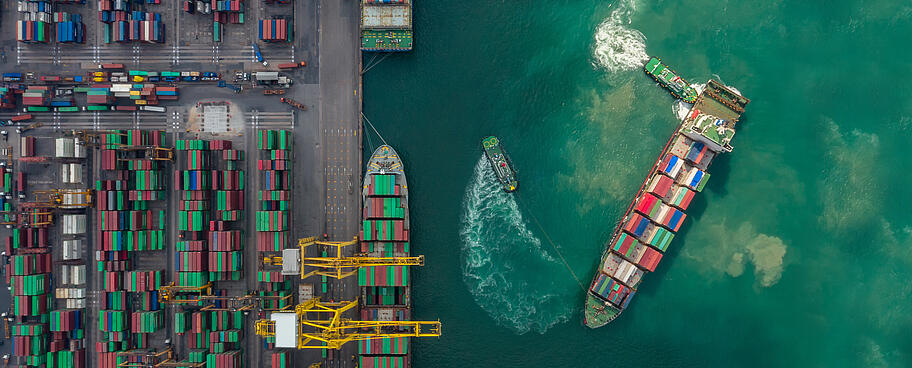 Research Center
Trade Policy
The Research Center Trade Policy at the Kiel Institute works on economic policy and, in particular, trade policy issues of strategic and current relevance such as geoeconomic challenges (sanctions, trade wars, etc.) or international trade agreements and disruptions (e.g. Mercosur, Brexit). It draws on and further develops various quantitative (trade) models for scenario calculations when dealing with diverse topics. Furthermore, new data sources are developed, evaluated and published in studies and projects. The goal of the Trade Policy Research Center is to combine topical policy-relevant issues with rigorous academic work - and to communicate the results through media contributions and presentations.
The Kiel Institute presents the Kiel Trade Indicator, a novel leading indicator for international trade based on real-time data. It estimates the expected imports and exports for 75 countries, the EU as well as the worldwide trade in goods in total. The calculation is based on movement data from container ships in several hundred ports and sea regions, which an algorithm programmed at the Kiel Institute evaluates using artificial intelligence.
KITE - Kiel Institute Trade Policy Evaluation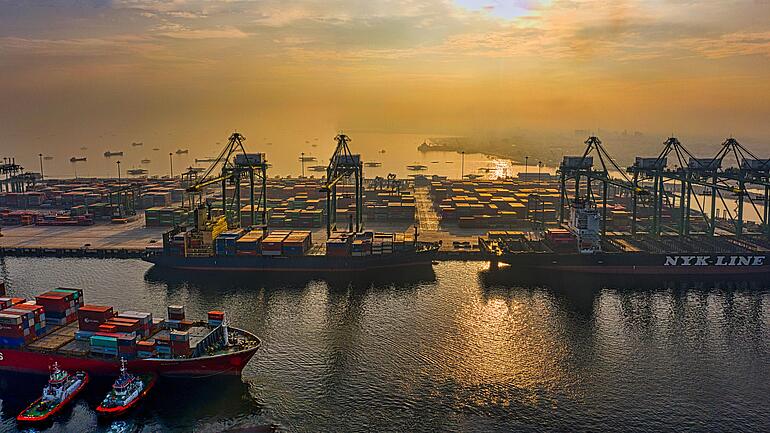 The KITE model provides a tool for simulating and estimating various types of (trade) policy changes. The underlying model uses a computable general equilibrium (CGE) framework of the type that is commonly described as "New Quantitative Trade Model".
The model is constantly updated to improve efficiency and/or extend the underlying framework.