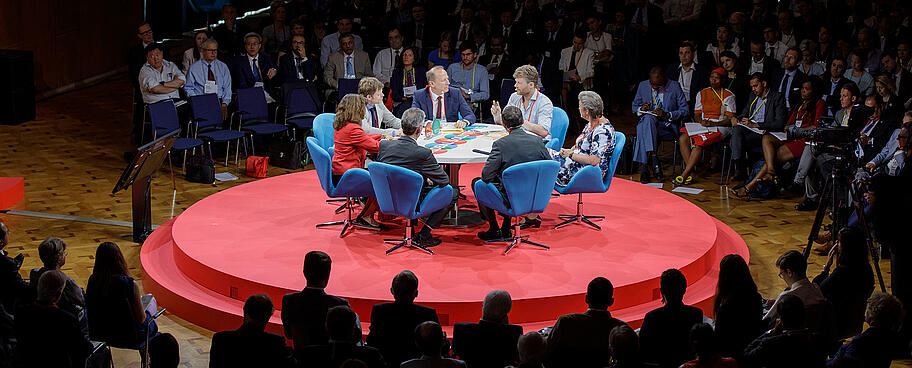 Global Solutions Summit
Every year in spring, the high-level GLOBAL SOLUTIONS Summit takes place in Berlin with the aim of presenting and discussing solutions for urgent global problems. The policy recommendations are addressed primarily to decision-makers in the G20, G7 and other international organizations. The more than 1000 participants include international decision-makers from politics, business, science and civil society. Also young people, the Young Global Changers, are involved in solving international problems and are part of this community.
GLOBAL SOLUTIONS was held for the first time on 29/30 May 2017 in Berlin as the official closing event of the German Think 20 Dialogue (T20). There, policy recommendations were developed for the decision-makers of the G20, which addressed aspects of the German G20 presidency such as the digital economy, climate policy, finance or migration and refugees.