Bernhard Harms Prize 2023
Economist Gita Gopinath will be awarded this year's Bernhard Harms Prize by the Kiel Institute for the World Economy.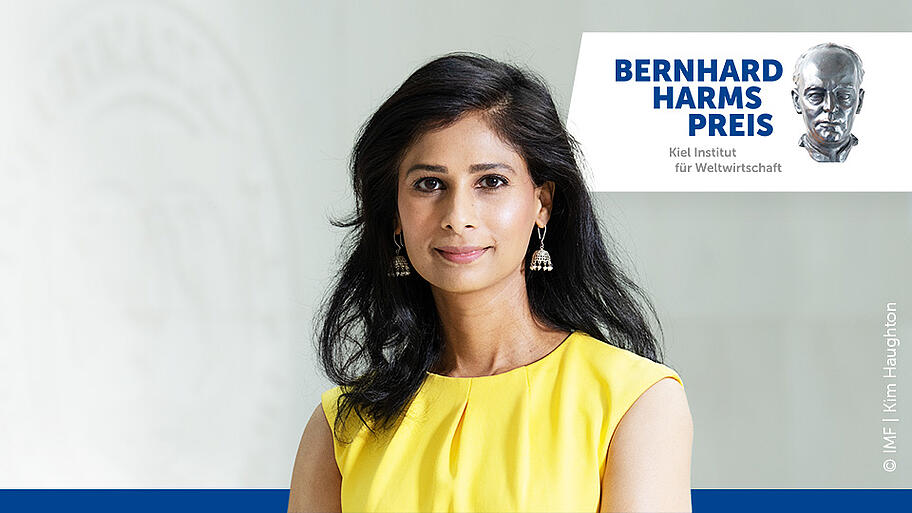 Gita Gopinath is one of the world's most influential scholars in the fields of international finance and international macroeconomics. Gopinath is First Deputy Managing Director of the International Monetary Fund (IMF) and previously served as the Fund's Chief Economist. Before joining the IMF, she had a distinguished academic career.
Read the Announcement of the prize winner.
The Bernhard Harms Prize, one of Europe's leading awards in the field of international economics, has been awarded every two years since 1964 by the Kiel Institute for the World Economy. This year, the award ceremony will be held in Berlin for the first time. The ceremony will be embedded in the high-level international Geoeconomics conference, organized by the Kiel Institute and CEPR in cooperation with the Federal Foreign Office, which will bring together the world's leading scholars and policymakers working at the intersection of geopolitics and (international) economics.
Federal Foreign Office
Werderscher Markt 1
10117 Berlin