Excellence Awards in Global Economic Affairs 2021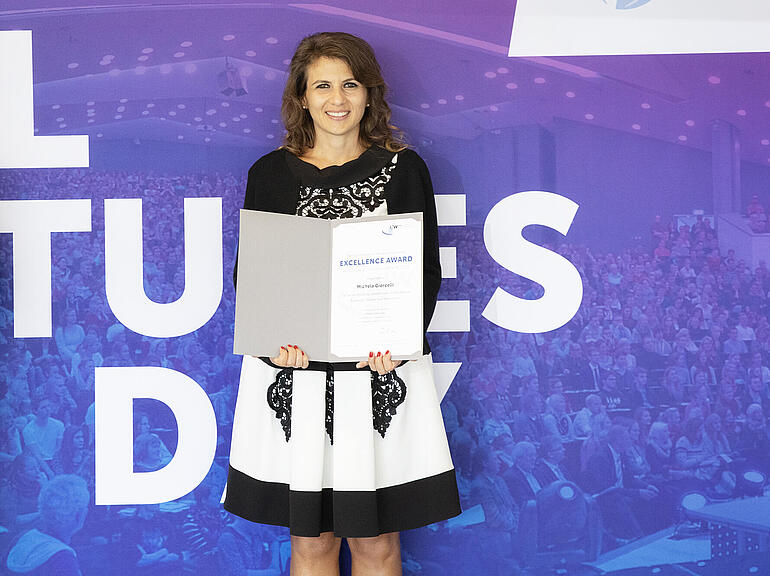 Two young economists based the United States received this year's Excellence Awards in Global Economic Affairs from the Kiel Institute for the World Economy.
The ceremony took place during the Kiel Lectures Day.
LIVESTREAM
Sep. 04, 2021 | 01:30 pm
ifw-kiel.de/kiel-lectures-day
Prize Winners
Prof. Javier Cravino (University of Michigan) for his contributions to the field of International Trade and Macroeconomics. His usage of microdata with economic theory allows him to examine with great details 3 important aspect of International economics. Firstly, the aggregate and distributional consequences of trade integration. Secondly, the role of multinational enterprises as a transmission vehicle for shocks and knowledge diffusion between countries, and finally the relation between nominal exchange rates, prices and the macroeconomy.
Prof. Michela Giorcelli (University of California, Los Angeles) for her contribution to the field of Economic History and Innovation. Her work uses historical policy events and unique historical data to look at the development and diffusion of management and technology innovations and their impact on firm productivity. In particular, she takes advantage of these unique data to convincingly identify and illustrate causes and effects of how innovations emerge, persist and is diffused across countries.
About the Excellence Awards
Created to promote young talent, the Excellence Awards are open to researchers and academics up to 35 years of age. Each laureate will be awarded a Research Fellowship at the Kiel Institute funded through separate scholarship programs. The aim of the Kiel Institute's Excellence Awards in Global Economic Affairs is to build an international community of young economic researchers. The Excellence Awards have been presented annually since 2007. Find out more on our website.