Media information
China: Concerns About Wide Acquisition of German Companies Exaggerated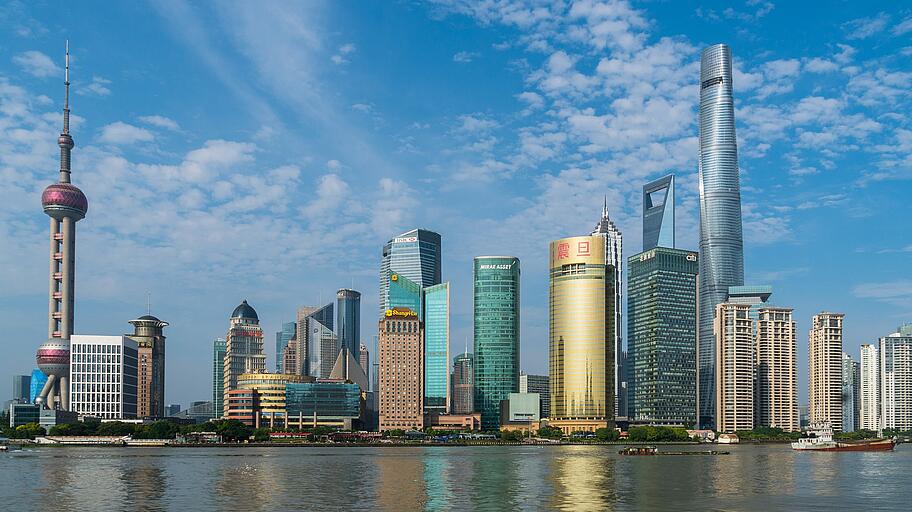 For Gabriel Felbermayr, President of the Kiel Institute for the World Economy (IfW Kiel), the German public's fear of investors from China is exaggerated and cannot be justified on the basis of the available data. "Unfortunately, the discussion about China's role as an investor is being conducted in a rather evidence-free manner," he said on the occasion of a paper published today which analyses China's foreign investments in more detail. In this paper, the authors examine about 1500 transactions in Chinese direct investments abroad and about 1600 construction contracts, each with a volume of more than 100 million US dollars, between 2005 and 2018.
According to this, investments and construction contracts were still at a negligible level of around 10 billion US dollars each in 2005 and then rose steadily until 2017, when an investment volume of 177 billion US dollars was reached and new construction contracts worth 103 billion US dollars were concluded. The authors assume that the motives behind the strong growth were weak returns in China itself. Also investors face political support from the Belt and Road Initiatve (BRI).
On average, just under three-quarters of the investment volume is accounted for by takeovers and mergers, which are the subject of critics. One quarter goes into greenfield investments, where new economic activity is created.
Investment-peak might have passed
In 2018 the investment volume fell to 106 billion US dollars (minus 40 percent), new construction contracts were concluded to the value of 73 billion US dollars (minus 29 percent). This is probably due to weaker economic growth in China itself and the associated political measures such as capital controls and increased liquidity requirements.
In addition, China's previously large current account surpluses have now disappeared. In 2008, the surplus was 420 billion US dollars, in 2018 there was a deficit of 10 billion US dollars for the first time in 25 years. A deficit is also expected in 2019 and 2020. "This means that the source from which China is financing its international investments is increasingly drying up. It is quite possible that China's big investment boom abroad has already passed its peak," said Felbermayr.
In 2018, China's foreign direct investments were again below the direct investments of German companies abroad, even though China's economic output in dollar terms is now 3.5 times larger than that of Germany. Since 2005, German investments have remained relatively constant at between 100 and 140 billion US dollars per year, with China surpassing them only in 2016 and 2017. "It is therefore not in Germany's interest to impair the global investment climate," says Felbermayr.
Investments in companies with critical infrastructure and new technology have so far remained at a modest level, but have risen markedly in recent years, driven primarily by individual large transactions, e.g. the takeover of Kuka by Midea in 2016 (USD 4.7 billion).
Investments in Germany characterized by a few large transactions
Chinese investment in Germany remained at a low level until 2015, when it shot up to over 12 billion US dollar in 2016. 78 percent of Chinese investments were made in the last three years. Since then they have been volatile, but still at a relatively high level of between 7 and 13 billion US dollar annually. The figures are mainly driven by individual major transactions such as the takeover of Kuka, the (minority) participation of HNA in Deutsche Bank in 2017 (USD 2.6 billion) and, most recently, the acquisition of Geely by Daimler in 2018 (approx. USD 9 billion).
Chinese companies have not yet made any significant investments in the utilities sector, which is regarded as critical. China's much-discussed involvement in Italy has also been insignificant in the overall context to date, and China has not been particularly heavily invested in the countries of the 16+1 group either.
The paper has been published as Kiel Policy Brief and will also be published as ifo Schnelldient.