PEGNet Conference 2018
Improving the Quality of Education and Learning Outcomes in Developing Countries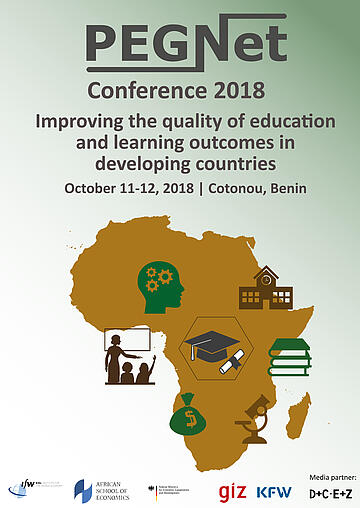 The role played by education in furthering growth and sustainable development can hardly be disputed. Access to basic education is a human right and education also constitutes an important component of human development as well as of multidimensional approaches to measure poverty.
More informationen about the conference is provided on the PEGNet Website.
Organizers
The conference will be co-organised by the African School of Economics , the Kiel Institute for the World Economy (IfW), the Deutsche Gesellschaft für Internationale Zusammenarbeit (GIZ) on behalf of the German Federal Ministry for Economic Cooperation and Development (BMZ) and supported by the KfW Development Bank.