Statement
ECB Interest Rate Hikes: Late to Start and Late to Stop?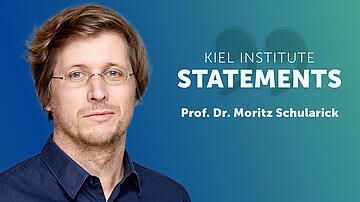 "After ten consecutive rate hikes, the ECB has made the right decision today to keep its main refinancing rate at 4.5 percent. Taking this pause to assess the economic outlook is sensible: there has been much progress on the inflation front and the downside risks to the growth outlook have intensified.
Taking stock at this juncture, it is clear that the ECB was too slow to start the hiking cycle, and it might well turn out that it was also too slow to pause. Recent data from interest-rate sensitive sectors in the European economy are pointing to substantial recessionary risks going forward. The rate hikes have already triggered a sharp turnaround in the German and European housing markets (see German Real Estate Index - GREIX). Overall, there is no question that the ECB's reaction to the inflation surge has been effective and underscored its credibility as an inflation fighter."