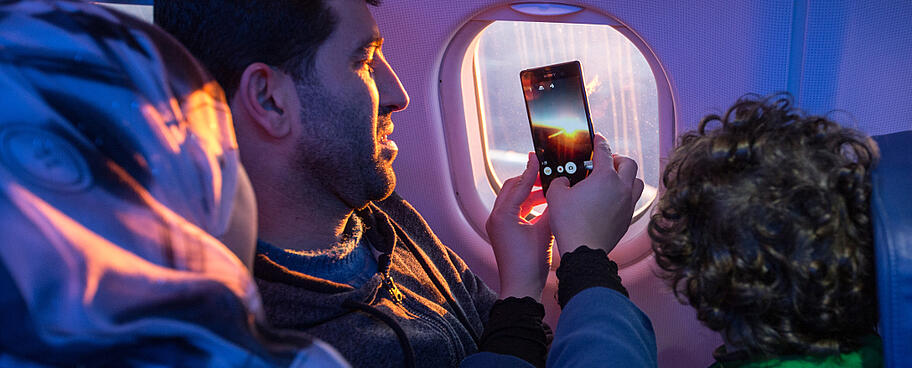 International Migration
Many residents of low- and middle-income countries move abroad each year to search for a better job, continue their education, or live with family members. People also leave their countries of origin to seek protection from persecution or war.
Regional economic integration, as in Western Europe and West Africa, extends to national labor markets. Thus, individual countries may simultaneously experience both inward and outward migration. Overall, immigrants (that is, individuals born elsewhere) now account for 1 in 5 residents in many destination countries, especially in North America, Europe, and Oceania.
When things go well, migration benefits not only migrants themselves through higher incomes and better education opportunities. Migrants typically transfer a large share of their income to households in their countries of origin. Such remittances benefit the families that receive them and strengthen demand for local (esp. 'non-tradable') goods and services and thereby raise economy-wide real wages in countries of origin. In countries of destination, some residents may however face more intense labor market competition if their education levels and professional skills closely resemble immigrants'. Overall, immigration's aggregate welfare effect is often nevertheless positive if immigrants are well-integrated into the labor market and complement current residents' skills.
In many parts of the world, the number of migrants will continue to grow in the coming decades. Population growth, a limited carrying capacity of local ecosystems, climate change, aging societies in high-income countries, and economic integration are among the potential drivers. Through our research, we help to design migration policies that allow stakeholders to manage international migration effectively and enhance its contribution to sustainable economic development.
Accordingly, one important research theme is how potential migrants decide whether to migrate and where. Understanding this process well is a precondition for predicting and managing migrant flows. Our second central research theme is popular attitudes towards immigration and preferences regarding specific migration policies, for example, for refugee protection.
Our research is currently organized around two large projects:
Mercator Dialogue on Asylum and Migration (MEDAM)
In MEDAM, we conduct research to fill critical gaps in policy-relevant knowledge and engage with stakeholders to help make EU policies more effective in protecting refugees, containing irregular migration, and facilitating mutually beneficial labor migration. During Phase 2 of MEDAM (2020 to 2022), we focus on the external dimension of EU asylum and migration policies: cooperation with countries of origin and transit, especially in Africa.
IT tools and methods for managing migration FLOWS (ITFLOWS)
ITFLOWS is a research project aimed at better understanding migration flows to Europe as well as the resulting public attitudes towards them. The project team will also develop a forecasting tool for short term migration flows. For this we incorporate different types of data, including information from social.
Selected external project partners
André Gröger (Universitat Autónoma de Barcelona), Marie de Somer (European Policy Center), Anne-Marie Jeannet (University of Milan), Martin Ruhs (Migration Policy Center at European University Institute, Florence)