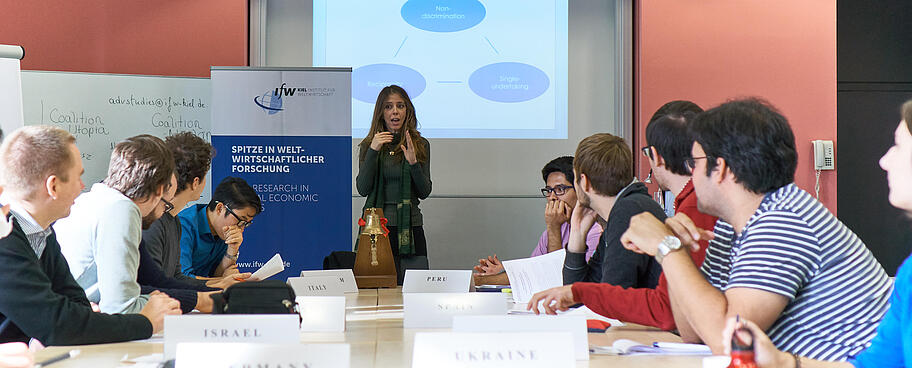 Advanced Studies Program
Admission

Admission
Full-Time and Modular
The Advanced Studies Program has been the start of a professional and personal transformative journey for more than 650 successful ASP participants over a 35 years period. We believe that our courses taught by world-leading economists, the interactions that occur between our multicultural group of participants, and the resources of the Kiel Institute for the World Economy puts at the ASP's disposal over are ideal for helping those interested in international economic policy research to develop both professionally and personally. Whether you have just finished your Master's degree, whether you are working on your Ph.D. dissertation or whether you seek to gather professional experience as you pursue your career, there is an ASP program tailor-made to your needs.
The Advanced Studies Program selection committee is looking for people who seek to contribute actively to the environments in which they live. Aside from proven academic performance, we value collaborative work, intellectual curiosity, and the desire to be challenged by research and research-based solutions for reliable economic policies.
Dates and Deadlines
The Advanced Studies Program starts on August 7, 2023 and ends on May 30, 2024.
We propose a staged admission process. The earlier you gain admission, the more time you have to arrange logistics, to secure financing and for non-EU candidates to obtain a Resident Permit. Moreover, the choice of rooms at our student residence is on a first come, first serve basis.
The next deadline for applications is: June 13, 2023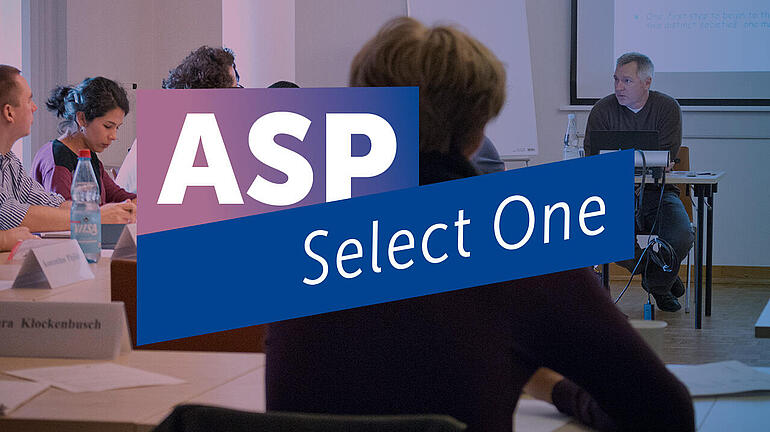 Admission
Select One Course
The Kiel Institute offers the possibility of attending selected courses of its Advanced Studies Program. Participants are expected to take care of accommodation themselves (the Kiel Institute provides names and prices of nearby hotels upon request). There is no application deadline, but early application is recommended. Students may apply for low-price accommodation at the Institute's student residence. Participation in course exams is possible (6 credit points for a two-week course, 3 credit points for a one-week course).
Should you have any further questions, please contact:
advstudies@ifw-kiel.de
Please complete the Application Form below if you want to join and upgrade your knowledge.
Forthcoming guest professors for the ASP 2023/2024
Luigi Bocola (Stanford)

Andrés Rodriguez-Clare (Berkely)

Roberto Rigobon (MIT)

Sourafel Girma (Nottingham)

Jens Boysen-Hogrefe (Kiel)

Kalina Manova (UCL)

Volker Wieland (Frankfurt)
Admission requirements for participation are:
A Master degree (or equivalent) in economics or a related field of study;
Proficiency in English as working language.
Applicants are asked to:
complete and return the enclosed Application Form;
document their university degree (applicants who have not yet completed their university examination, are requested to document the results which they have already obtained);
provide a letter of recommendation (university professor, supervisor or manager at the company or institution of employment familiar with the applicant's work). The letter must be sent by the recommender directly to the Kiel Institute to the following address: advstudies@ifw-kiel.de.
submit a sample of their written work (a B.A. or Master thesis; a seminar paper or professional report)
a recent CV
The number of participants is limited to 20. Up to 15 participants will be selected in the light of their personal records for the ASP fulltime program.
Scholarships:
Partial and complete scholarships are available to qualified applicants. The number of stipends for living expenses is very low. Those requesting a scholarship should indicate this in their Application form.
The ASP gave me the opportunity to improve my research skills by interacting with great junior researchers and senior scholars.

Juan

European Central Bank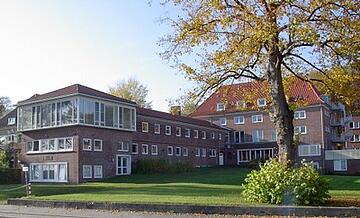 The Kiel Institute offers a number of accommodation facilities in its nearby Residence "Haus Weltclub". Located directly on the waterfront and providing great views of the Kiel Fjord, "Haus Weltclub" hosts participants of the Kiel Institute´s education programs as well as visiting guests from all over the world.
The Residence is within a two-minute walking distance of the Kiel Institute. Accordingly, the Residence is very much appreciated by both, students and Junior Staff Members of the Institute.
Average monthly Expenses
Room rental at "Haus Weltclub" (incl. utilities, charges & Wifi):
230 - 290 €
Health Insurance for Non-EU nationals:
31-59 €
Meals:
~300 €
Mobile Phone Contract:
~10 €
Bank Account Fees:
0-5 €
Bus Pass (from Oct.-Mar.):
9,25 €
Daily Costs
Bus Ticket:
2,60 €
Meals in a Café:
~12,50 €
Coffee or Tea:
~2,50 €
Generous Lunch at the State Parlament:
~5,00 €
Ocassional Expences
Gym Membership at the University (per year):
100 €
Bike Purchase:
50 €
---
Approx. total needed per month:
600-700 €
Part of my role as ASP Alumni Coordinator is to meet-up with the ASP Alumni from all over the world. One thing that alumni always say to me is that their ASP year in Kiel was one of the best years of their lives!

Harmen Lehment

Former Director, ASP Alumni Coordinator