World economist turns 70
Festschrift in Honor of Dennis J. Snower
&nbsp
&nbsp
&nbsp
&nbsp
&nbsp
&nbsp

&nbsp
&nbsp
&nbsp
&nbsp
&nbsp
&nbsp

On 14 October 2020, the world economist Prof. Dennis J. Snower celebrates his 70th birthday. On this honourable occasion, the Kiel Institute for the World Economy, of which Prof. Snower is president emeritus, and the Global Solutions Initiative, where he is currently president, invited friends, companions and colleagues to contribute to this digital Festschrift.
Throughout his career, Dennis Snower's work – be it in academia or in his policy work for the G20 and T20 – strived to build bridges between differing opinions, fields of research and between the world of academia and the realms of policy and business. With this broad and interdisciplinary point of view, he fostered the recoupling of economic and social prosperity as a narrative to drive and underpin the G20.
Though Dennis Snower's contributions are internationally renowned, his network across academia, politics, business and civil society is unique among academics, his initiatives are respected across the world, and his zest for action is insatiable, Dennis Snower in all his humbleness would never use these words to describe himself. He would deem them "not important to the cause". It is this ongoing, forceful and selfless quest for the wellbeing of societies that is now more urgently needed than ever. This Festschrift reflects exactly that spirit. Read more Therefore, this collection of essays and video statements contains what Dennis Snower values most: stimulating thoughts about the most pressing issues of our times. German Federal Minister of Finance Olaf Scholz reflects on inequalities in the platform economy. Homi Kharas from the Brookings Institution writes about the future of multilateralism. UNESCO's Gabriela Ramos talks about the recoupling of social and economic prosperity. And Detlev Ganten from the World Health Summit proposes measures to recouple health and wealth. Just to name a few.
This present hence is also a duty for Dennis Snower. The profound exchange, which started years ago and led to many policy recommendations and actions for the better of society, must go on. We thank all contributors of this Festschrift not only for their highly valued thoughts, but also for their willingness to continue the dialogue.
We hope that Dennis Snower finds joy and inspiration in this Festschrift. And we hope that the readers will find stimulating thoughts in this collection. Join us, and Dennis, in our endeavors to bring the best ideas to bear on the world's most important and difficult challenges.
Happy Birthday, Dennis!
Happy Birthday, @DJSnower. Wishing you much happiness and inspiration on your special day!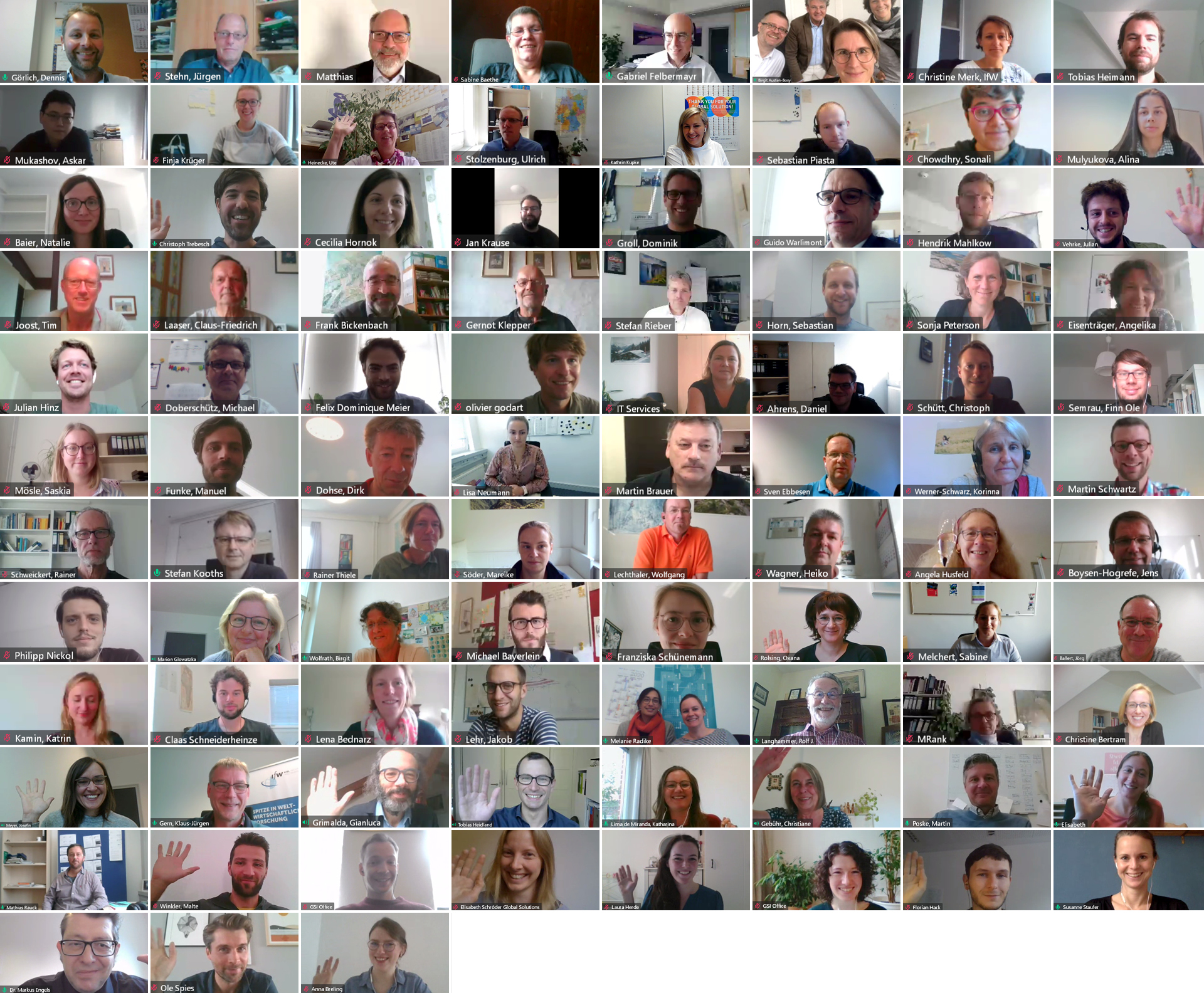 Understanding and Shaping Globalization – the Kiel Institute for the World Economy sees itself as the research institute in Germany for globalization issues. Our researchers investigate the drivers and effects of international economic activity, the integration and disintegration of global markets as well as the opportunities and limits of political action in open economies. In our mission, we are led by the triad of research, policy guidance and dialogue.
Dennis J. Snower was President of the Kiel Institute from 2004 to 2019, focusing strongly on international networking.
The Kiel Institute is Research Coordinator of the annual Global Solutions Summit.
Contact Dennis Görlich
The Global Solutions Initiative is a global collaborative enterprise that proposes policy responses to major global problems, addressed by the G20, the G7 and other global governance fora. The policy recommendations and strategic visions are generated through a disciplined research program by leading research organizations, elaborated in policy dialogues between researchers, policymakers, business leaders and civil society representatives.

The Global Solutions Initiative was founded during the 2017 German G20 Presidency by its President Dennis J. Snower.

Since then, the Global Solutions Initiative supports the Think20 process for think tanks.
Contact Markus Engels, Susanne Staufer